If you're looking for unique ways to earn extra cash, keep reading! I have 20 odd ways to make extra money from home!
I guess you could say; I was born with the entrepreneurial bug. Since the age of six — I've been exploring different ways to make money. I've gone door-to-door selling arts and crafts to neighbors, hosted lemonade stands, collected salamanders, and sold them to the local pet shop, as well as participated in many garage and yard sales.
As I got older, this trend continued; I provided babysitting services to friends and family, sold stuff to consignment stores, and even participated in pharmaceutical research studies. If there was a way to make money — I found it.
Well, not much has changed.
To this day, I still get excited when I find a new way to make money. So if you're looking to make some extra cash, here are 20 odd ways you can make extra money from home.
1. Test Products
Become a product tester and reviewer, and you can earn free products, services, gift cards, and sometimes even cash for sharing your opinions.
Check out these companies to get started:
This post on product testing has more sites that offer free products for review and payment.
2. Turn Your Phone into an ATM
Smartphone apps are a great way to supplement your income! Some reward you for taking surveys, playing video games, and watching videos, while others offer cashback on purchases you make. 
Here are some of my favorites:
Dabbl –  Surveys, shopping, and watching ads
Dosh – Cashback app
Gigwalk – Short tasks
Mobee – Mystery shopping
3. Sell Your Smarts Online
Do you have formal training as a nurse, doctor, teacher, or lawyer? Do you have expert knowledge in a particular area like math, a foreign language, or perhaps plumbing or electronics? If so, you can sell your expertise to others who are looking for answers. These positions are independent contracting roles where you can earn extra money by thoroughly answering a person's question online. You will need to prove your expertise in the subject matter by submitting the proper documentation and credentials.
Here are some platforms to check out:
4. Turn Your Car in a Cash Cow
Rent out your car when you're not using it at GetAround.com. Here's how the program works, simply list your car for free and manage rentals via the GetAround.com website. You set your own rates, hours, and who you want to rent to. Rental earnings are paid on the 15th of the following month, and GetAround.com takes a 40% commission on rentals to cover insurance and customer support.
Do you have a motorhome, pop-up camper, travel trailer, or fifth wheel? Then put your recreational vehicle to work when you're not using it. RVshare is an on-demand platform that connects RV owners with renters. It's completely free to use, and according to their website, you can earn $120–$365 a day! Booked rentals include 24/7 roadside assistance (so you know your RV is in good hands) and RV rental insurance.
If you have some free time on your hands, you can also make money with your car by delivering pets, people, food, groceries, and more.
5. Submit Short-Form Content
Magazines and websites are continually looking for new content; that's why many publications are willing to pay for tips, short stories, recipes, videos, reader tips, poems, and even jokes. Here are just a few publications that pay for submissions. As a side note, I haven't submitted short-form content to any of these sources, so do your research before submitting your work.
The Thrifty Couple has more tips for submitting tips and photos to magazines.
6. Test Websites and Apps for Cash
If you like testing out websites and apps for usability, you can earn a little extra money each month with this side gig. Most user tests take between 10-30 minutes to complete, and payment is usually $10 per test made via PayPal. Some platforms require you to answer questions via audio or video, while others allow you to respond with written text. The ideal candidate for this type of side gig is someone who is tech-savvy and has excellent communication skills.
Sound interesting? Check out these companies:
7. Surf the Web
Search engines like Google, Yahoo, and Bing want to ensure that they're serving up the very best search results for their users. To ensure that they are, these companies hire search engine evaluators to evaluate search results to determine their relevancy to the keyword or phrase that was typed in. These positions are flexible, part-time, independent contracting roles that pay around $10-$15 per hour.
If this sounds like a good fit, apply with these companies:
8. Refer Your Friends
It's likely that you already tell your friends and family about your favorite products and services, so why not earn some free swag or money for doing so?!
For instance, I love using the online cashback shopping site Rakuten (formerly Ebates). When you're shopping online, and you want to make a purchase, just log in to Rakuten, and see if the retailer is a participant in their program. If so, click on the merchant's link from Rakuten, and you'll earn a certain percentage back on your purchase. It's literally free money for what you were going to do anyway. Now, here's the fun part, when you refer your friends to the platform, and they sign-up and make a purchase using the site, you'll both earn a cashback bonus (anywhere between $5-$30)!
Rakuten isn't the only company that will reward you for referring friends and family; there are literally thousands of companies with referral programs! Here is a list of my favorite referral link sites.
8. Complete Short Tasks
Want to make extra money in your spare time? No problem! With short-task jobs, you can complete microtasks that take anywhere from a few minutes to a few hours. Tasks may consist of doing internet research, data entry, scheduling appointments, making phone calls, running errands, or whatever else the individual needs help with. The pay varies greatly, as do the assignments, but it can be an easy and flexible way to add some extra moola to your bottom line.
Check out these platforms to get started:
10. Make Money Selling T-Shirts and Merch
If you have a great slogan for a t-shirt, or if you're talented at design, you can make money selling print-on-demand products. Each platform allows you to create or upload your custom designs to a wide variety of products like shirts, mugs, bags, jewelry, and more. Once your designs are completed, you write up your description, set your prices, and sell the wares online for a profit. The cool thing about print-on-demand is you're not responsible for inventory or shipping; it's all done for you — and you can get started for free!
Here are some platforms to get you started:
11. Participate in Online Surveys and Focus Groups
You're not going to get rich taking surveys, but it is an easy way to put a little extra cash into your wallet. When you're browsing available surveys, don't waste your time with ones that only pay pennies for 45 minutes of your time. Hold out for the ones that offer a decent payment for the time invested. I like to take surveys on my phone while watching TV at night. Since I'm multitasking, I don't mind only making an extra $1.00 for a 5-minute survey.
Focus groups tend to pay better but often require you to answer questions on the phone or via webcam, and they take more time. However, if you don't mind those things, you can easily make $50-$150 for an hour of your time!
If you'd like to take surveys online, here are some to check out:
12. Scan Your Receipts for Cash
Companies and brands want to know your purchasing habits, and that's why multiple companies will pay or reward you for scanning your receipts. In fact, every time I come home from a shopping trip, I'll take a few minutes to scan all of my receipts into these four receipt apps. I don't earn much money by doing this, but these apps help me pay for fun reads on Amazon and coffee at Starbucks.
Ibotta – Cash via PayPal or gift cards
FetchRewards – Gift cards or cash via Visa or MasterCard
Receipt Hog – Redeem coins for Amazon gift cards or payment via PayPal or Visa
Shopkick – Gift cards from major retailers, cash via PayPal, and products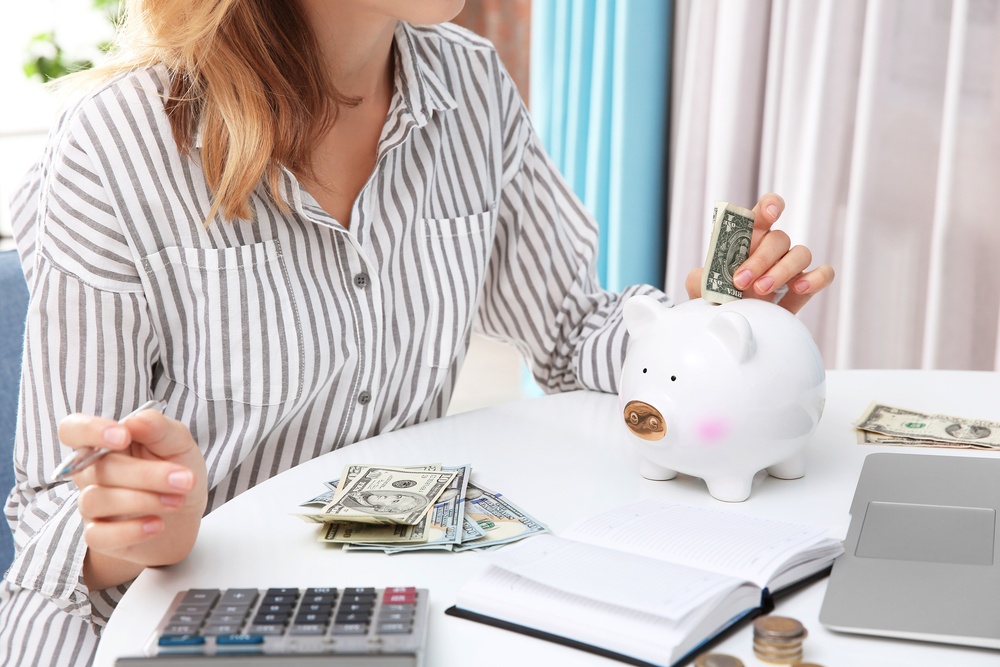 13. Talk to Strangers
Did you know that you can make money talking to strangers online? Don't worry; this isn't some creepy concept. If you're a native English speaker, you can earn money as a Cambly tutor. With Cambly, non-native English speakers sign-up with tutors to practice their conversational English skills. No experience is needed for these positions, but you will need a fast and reliable internet connection and a computer with a webcam. 
Tutors earn $0.17 per min ($10.20 per hour) talking to adults and $0.20 per min ($12.00 per hour) speaking with children. While this isn't a lot of money, it is an interesting and fun way to make a little extra pocket cash. Cambly accepts native-English-speaking tutors from all over the world, except they cannot hire applicants from California. 
14. Be a Human Guinea Pig
When I was in college, I participated in a wide variety of pharmaceutical research studies. I took investigational medications for my seasonal allergies and did another study that involved blood levels of ibuprofen. I loved doing these because it was a super flexible way to make extra money, and they paid well, too (I earned $2,000 for a 4-night study). 
If you're okay with being poked and taking investigational meds, participating in a clinical research trial is an excellent way to make some fast cash while advancing medicine. Of course, you should consult with your doctor before jumping in. To make money as a test subject, you can check out companies like PPD and ClinicalTrials.gov. 
15. Sell Feet Pictures 
I have learned some pretty interesting stuff on TikTok.
For instance, have you made the famous TikTok Grinder Salad Sandwich? If not, you have got to try it; it's one of my family's favorite recipes.
Another thing I learned on TikTok is you can make good money selling feet pictures! So, of course, when I heard this tidbit, I had to explore it further.
There are stock photo websites that are dedicated to selling foot pictures! Yup, it turns out there is a big demand for foot photographs. Some of these people wanting foot pictures are business owners who deal in feet, like podiatrists, massage therapists, pedicurists, and bloggers who write blog posts about feet. Other individuals want these photos because they think feet are sexy. If you can get past this, this might be a good option for you to make money online. 
To get started, check out this in-depth article on how to sell feet photos online. 
16. Get Paid to Donate
You probably know that you can make money donating plasma, sperm, eggs, and your belly as a surrogate. But you probably didn't know that you can make money donating things like breast milk, long hair, and even your poop! 
On the website, Only The Breast, individuals can buy, sell, or donate their breast milk. This is a wonderful option for moms who produce more milk than their baby needs. Many moms who are selling on the site are charging $1-$2 per ounce of breast milk. 
Another unusual way to make money online is by selling your hair. To make money with this option, you'll need at least 10 inches of healthy hair. Donors can make anywhere from $100-$4,000 from their locks using a site like HairSellOn.com. How much you can earn will depend on many factors, including the length, thickness, color, and if it's color-treated. For more websites to sell your hair on, check out this post. 
The last odd way to make money is by donating your poop! 
At GoodNature, you can earn $75 for each stool donation you make (up to $1,500 a month). Participants must be healthy adults ages 18-50, non-smoking, and have no history of GI disease or alcohol or drug abuse. 
17. Be a Professional Cuddler
We all know the importance of human touch, but what if you don't have a partner? Today, people have the option to pay for hand-holding, hugging, and cuddling sessions. With platforms like Cuddlist, Cuddle Comfort, and Cuddle Companions, you can learn how to become a professional cuddler and make money by offering this service to others. 
According to Job Monkey, professional cuddlers can earn $40-$80 per hour, but looking at the rates listed on Cuddle Companions, most cuddlers are charging $100 per hour.
18. Rent Your Stuff
If you have a spare room or extra storage space, you can rent it out on platforms like Airbnb or Neighbor. But that's not all you can rent; you can rent your pool, sporting equipment, clothing, bike, fancy handbag, and so much more! First, take inventory of all your possessions, and make a note of which things you could potentially rent for cash. Then, take a look at this list of rental marketplaces, and sign up with the ones that match your needs. Depending on how much stuff you have, you can potentially earn thousands of dollars in passive income just by renting out what you already own! 
19. Sell Your Farts
I think this is the weirdest way to make money from home! Stephanie Matto was a contestant on a reality TV show, and along with her fame from the show came strange requests from admirers on social media, her farts! Initially, she was selling her farts for $500 a pop, but due to the demand, she started selling them for $1,000! It's estimated that she's earned over $200,000 from selling her farts online. 
Another online personality who has found success selling their farts is Twitch streamer Amouranth, earning $1,000 per fart jar. She also sells jars of her hot tub water for $100 a pop! 
If this online business sounds appealing to you, you'll need to learn how to use social media sites like Instagram, TikTok, and YouTube to build your subscribers. For more information on becoming an influencer, check out this post. 
20. Create Sound Effects
Here is another odd job I learned about on TikTok, becoming a foley artist. 
Did you know that the sound effects used in movies, video games, and TV shows are often reproduced? For instance, the sound of high heels clicking on tiles may not have produced any sound for a movie or TV scene. So, a foley artist puts on high heels and walks on tiles in time to the actions on screen, creating the right sound effects for the show. Other effects might be a squeaky bed frame used in a love-making screen, breaking glass from an action shot, or screams used in a video game.
There is a lot that goes into being a foley artist, such as knowing sound production and developing the skills to mimic what's happening on screen. According to this article, an experienced foley artist can earn between $400-$450 bucks a day. 
To learn more about this interesting side hustle, check out Reel Foley Sound on TikTok. 
Conclusion
As you can see, there are many weird ways to make extra money from home. The key is to use some creativity and think outside the traditional career box. With most of these unusual side gigs, you'll be working as an independent contractor or business owner, so be sure to read up on your financial and legal responsibilities as a small business owner. If you need help getting started, be sure to download my free business plan template. 
What interesting and odd ways have you earned money from home? Drop us a note; we'd love to hear from you! If you enjoyed this post — please share it on your favorite social media site.
Originally published April 2, 2014. Content updated February 2023.

#Odd #Ways #Extra #Money #Home