If you're curious about how much money you can make selling on thredUP, keep reading! I'm detailing my personal experience using the online consignment shop and whether it's worth your time.
Growing up, my family was on a tight budget. To help make ends meet, my sister and I would wear hand-me-downs from family and friends, and my mom would sell our old clothes at garage sales and consignment shops. Being brought up this way, it was only natural for me to resell my old clothes for money too.
The first time I resold my clothing was in college, at a Buffalo Exchange. I sold a few pairs of jeans and some shoes. I didn't earn a lot of money – but with the money I did make, I was able to buy myself a couple of new-to-me clothing items.
From there, I started selling directly person-to-person via online want ads, like Craigslist and Facebook Groups. When you take the middle man out of the equation, your profits are much higher, but you have to invest more time writing your ad, taking photos, responding to potential buyers, and eventually meeting them in person to make the transaction.
So, when thredUP came onto the scene, I was excited to try them out.
How Does thredUP Work?
thredUP is an online consignment and thrift store where you can buy and sell gently-used clothing, footwear, handbags, accessories, and jewelry for women and kids.
I've been selling clothes on thredUP since 2015, and their process is ALWAYS changing. When I first started using thredUP, there were no fees to start selling; you just ordered a clean-out kit and shipped it back to them. It would usually take them a few weeks to process your kit, and then they purchased the items they wanted outright. Now, they have many fees, and every item is placed on consignment.
To start selling on thredUP, go to their website and click on the clean out tab. From there, you'll choose between using a free shipping label with your own box or paying a $2.99 fee to get a clean-out kit like the one pictured below. With the clean-out bag, all you have to do is fill it up with your gently-used clothing and take it to the post office for shipment.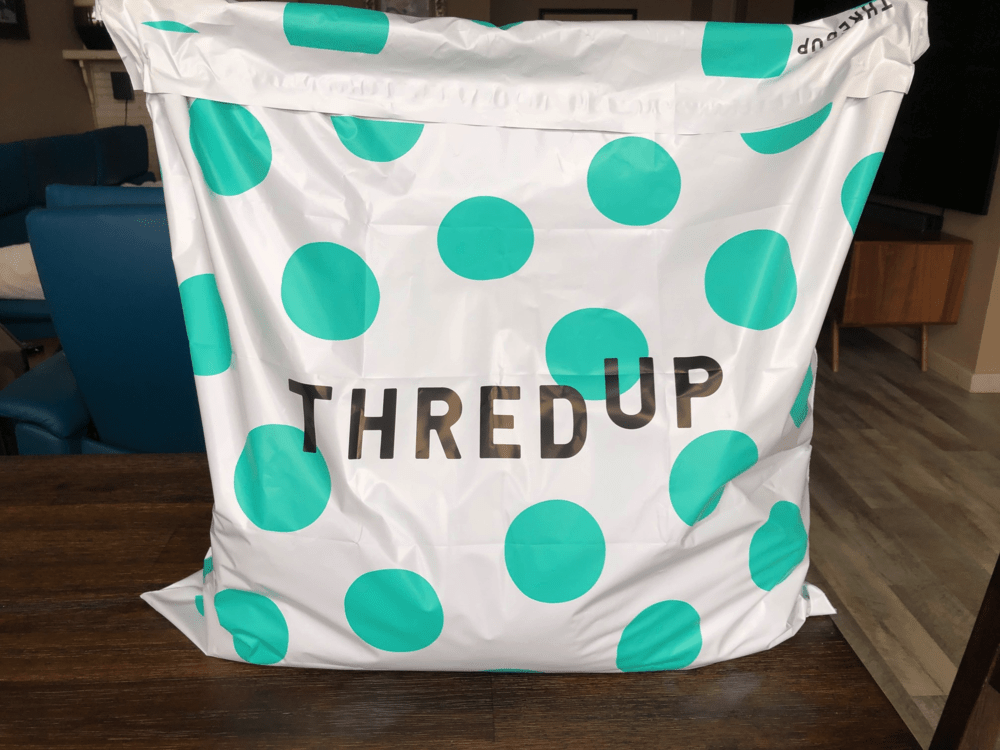 From there, you'll decide what to do with the clothing that isn't accepted for resale. According to thredUP, they only accept about 50% of the items on average; however, I feel like it's less than that. If you want your items returned, you need to pay a $10.99 fee; otherwise, you can choose to donate what's left.
The last fee is a $14.99 service fee that is deducted from your earnings for using their service. When I first started selling on thredUP, they did not have this fee.
It usually takes thredUP a month or longer to process clean-out kits, and then you must wait for items to sell. So, if you're looking for a quick way to make money, I would explore these other options.
What Items Does thredUP Accept?
If you want to make money selling on thredUP, you need to follow their quality standards:
Your clothing needs to be clean and freshly washed
Name brands
On trend and less than five years old
Items free of tears, stains, or rips
High-quality items that are in good condition
thredUP prefers designer brands like J. Crew, Gucci, and Lululemon, which garner the highest consignment commissions. Mid-priced brands like Nike and Gap receive mid-rate commissions, value brands like Old Navy and Forever 21 receive low commissions, and some brands are worth zero.
How Much Can You Earn Using thredUP?
Now the question everybody wants to know is, how much can you really earn selling on thredUP? According to their website, approximately 50% of your items will be accepted, and from that, you'll make 3%-80% of what an item sells for based on its selling price, demand, brand, and quality.
You can request your earnings via thredUP shopping credit or cash via Stripe, PayPal, or direct deposit.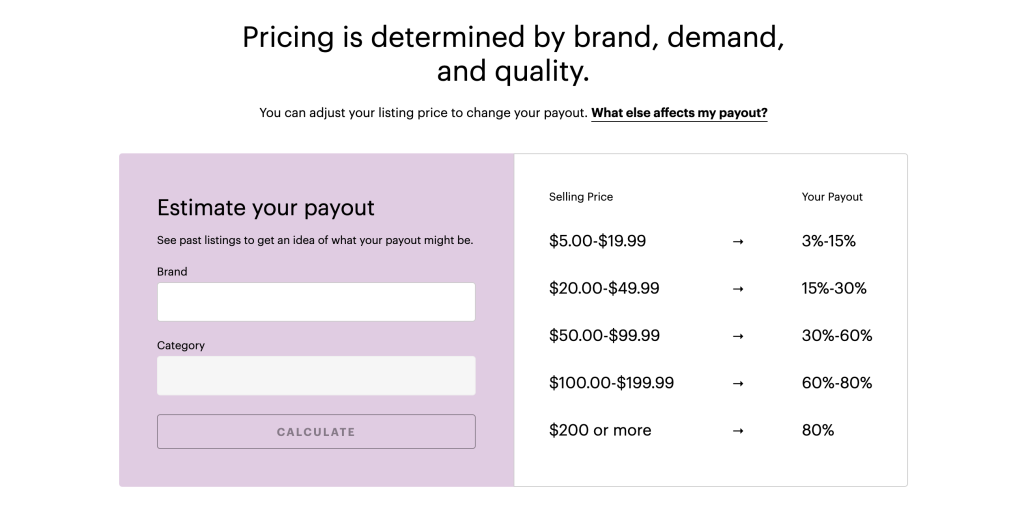 Clear as mud?
To give you an idea of what sellers can really earn, I'm sharing the contents of one of my bags and the actual payout numbers.
Women's Clothing
White House Black Market leggings
Merona ballet flats
Embroidered denim jacket > 5 years
Banana Republic trousers > 5 years
Juicy Couture jeans > 5 years
Loft sweater > 5 years
Merona sweater
J Crew blouse
Cache tank top
Loft blouse
Banana Republic sweater > 5 years
Old Navy jeans > 5 years
Cabi hooded sweatshirt > 5 years
Express skirt > 5 years
Gap skirt > 5 years
Gap skirt > 5 years
Banana Republic pants > 5 years
Kut from the Kloth jeans > 5 years
Banana Republic pants > 5 years
Citizen of Humanity jeans
Banana Republic skinny jeans
Girls Clothing
Old Navy denim shorts
Miss Me denim shorts
Old Navy printed denim shorts
Austin Trading Co cowboy boots (faux leather)
Old Navy leggings
Cherokee long-sleeve tee
DKNY long-sleeve tee
Arizona Jeans, denim shorts
Cherokee tank top
Miss Me jeans
Gap jumper
Hello Kitty jacket
Xhilaration swim coverup
Xhilaration dress
Jessica Simpson jumper
Jayne Copeland cape > 5 years
GB Girls dress
Cherokee vest
Matilda Jane sweater
Faded Glory leggings
Nickelodeon shirt
Faded Glory T-shirt
Circo T-shirt
From this haul, they accepted 13 items, only 30% of the bag. If you took out my outdated items, it would be more on target (43% accepted) with their average acceptance. Five items were sold on consignment ($24.95), and the remaining eight were purchased outright ($9.99) for a total of $34.94.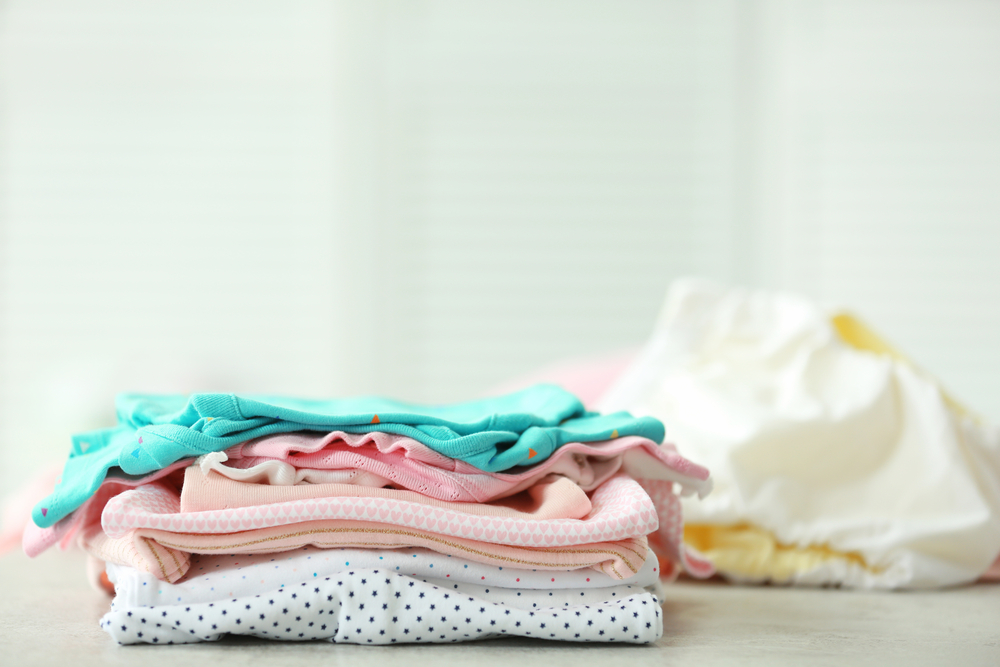 Is thredUP Worth It?
I've been selling on thredUP since 2015, and over the years, I've earned a grand total of $493.02 from the 251 items they accepted. I actually sent in a bunch of things that they did not accept, and that went to charity, which I'm happy to donate.
Another thredUP user, Alicia Woodard, has earned $540.00 using thredUP.
So, would I suggest using thredUP to sell your clothes?
It depends.
Past Experience With thredUP
In the past, I used thredUP because it was easy, and I would have donated my apparel to Goodwill or given the items to a friend. Of course, if I had a designer brand of greater value (think a Michael Kors handbag or a Lululemon tank top), I would sell it online using a site like eBay, Poshmark, or Facebook Marketplace because I knew I would earn a great deal more, and the extra time and effort that went into the listing would be worth it.
Another factor is that I tend to keep my clothes for a long time, so many of the items that I sent to thredUP were over the 5-year mark, and I figured, why not give it a shot?
I've personally found that thredUP accepts more items for children than they do for adults (probably because I keep my clothes for so long and they're out of style). So, if you tend to update your wardrobe every season and have current styles to send in, you may earn more money.
It's also better to send in seasonally appropriate clothing, which means you may have to keep items in your closet for a few months before sending them in.
Current Experience With thredUP
Having used thredUP for years, I personally don't feel like it's worth it to use the platform anymore.
First is the $14.99 service fee that they deduct from your earnings.
Second, they have so much clothing coming in that it takes months to process your clean-out kit, so this is not a fast way to make money online.
Third, when they accept your items, they no longer purchase them outright. They instead put them on consignment, and then they may or may not sell. In the last batch of clothing, I sent in, only four items were accepted, and only one sold for a grand total of $1.47.
Instead of cashing out my earnings, I used to take the thredUP credit. And over the years, I have gotten some great pieces from them. However, they now have a $3.99 restocking fee if you need to return items, which eats into your earnings even more.
Conclusion
In the past, I enjoyed using thredUP both for buying and selling clothing. The process was simple, and they did the hard work of listing, taking photos, and handling the transaction. But for me, with their new structure, it's not worth it.
If you sell on thredUP, you need to have a realistic idea of how much you'll earn, how long the process will take, and how much time you'll save using them vs. selling outright.
I like the overall concept of thredUP and its sustainability business model; I just don't feel like they give sellers a fair price for their items. You can find some good deals if you're interested in buying clothing off the site, but they do have a restocking fee for returns, which often deters me from shopping there.
If you're looking for other online marketplaces to sell your clothing, explore this article!
Have you sold clothing on thredUP? What was your experience? Drop us a note; we'd love to hear from you! If you enjoyed this post — please share it on your favorite social media site.
Originally published January 7, 2019. Content updated April 2023.

#Selling #thredUP #Worth #Time