Want to get paid to listen to music? You can earn money by simply tuning in to your favorite songs while on the go! Talk about earning passive income! 
Whether you love to crank the music up on those warm, sunny days or you enjoy listening to some motivational beats while going for a run, music is a great way to lift your spirits and get you moving. 
When you add in the benefit that several platforms will now pay you to listen to music, it's a win-win! 
If you spend time listening to music, you'll want to read on to learn how you can get paid to tune in every day! 
Below are 11 of the best ways to earn extra cash simply by listening to music! 
How Much Will I Earn Listening to Music?
The amount of money you'll earn listening to music will depend on how often you log in, listen, and, in some cases, write reviews. 
Some of the sites below don't require you to do anything but listen to music and rate the songs. Others involve watching a music video, writing a full review, or transcribing music lyrics. 
On average, you can make between $100 to $200 per month simply by listening to music and rating songs! 
Another great way to earn more is by signing up on more than one of the platforms listed below. 
1. Current Rewards
With this music app, listening to your favorite tunes can bring in over $600 a year! 
Here's how you can get paid to listen to music with Current Rewards:
Download the Current Rewards app on your Android or iOS mobile device via the Google Play Store or Apple App Store.
Start listening to curated music from radio stations of your choice.
Earn points that you can cash in for gift cards or take a cash payout via PayPal.
Besides getting paid to listen to music, you also have the option to earn additional points that you can convert into cash through surveys and from reaching a certain level via an in-app game. Making money doesn't get much easier than that. Current Rewards has a 4-star rating on Trustpilot. 
2. Fountain 
With Fountain, you can get paid to listen to podcasts! Listeners can earn varying amounts of Bitcoin for their first hour of podcast listening. You can also make money by getting likes on your shared podcast clips and comments and by referring friends to the platform. Earning rates are different each day and time that you use the app. The Fountain smartphone app is available for iOS and Android devices. You will need a lightning wallet to withdraw your earnings. 
The mobile app gets a 4.2-star rating in the Apple App Store; some users did complain that the app was buggy. On Google Play, this app gets a 3.5-star rating; again, users complained that the app was glitchy. Be sure to read reviews and decide for yourself if you want to download this app to your phone.
3. SlicethePie
SlicethePie is one of the largest and most popular music review sites people use to make money while listening to music. 
While earnings might seem small (about $0.02 per song), the money can add up if you listen in while doing other activities! 
Simply create an account, listen to music, and write a review. 
Besides being an accessible, easy-to-use platform and consistent earning potential, SlicethePie also offers other fun money-making opportunities outside of reviewing music. You can also get paid for reviewing categories such as fashion, mobile accessories, and others, to name a few. 
You must have a minimum of $10 in your account to cash out. Payments are made instantly to your PayPal account. SlicethePie has a 3.6-star rating on Trustpilot.
4. Playlist Push
Becoming a "curator" on Playlist Push enables you to earn some pretty good money by listening to new music. Earnings on this site have been reported to be as much as $12 per song, but they generally start around $1 per review. 
This site allows music lovers (like yourself) to monetize their playlists. Singers, music producers, and artists pay playlist creators to listen to their tracks through this website. 
Here's what you need to know about being a curator on Playlist Push:
You need to own a music playlist with REAL followers on either Spotify, YouTube Music or Apple Music.
You can discover new music by independent artists and add them to your playlist.
Flexibility: You can listen on any device while at home or out and about.
Payout is immediate. You choose when you get paid, and Playlist Push sends the money directly to your bank account.
To qualify further, you'll need to have a certain amount of followers on your Apple or Spotify playlist. Be sure to check out the criteria as you're creating your profile. Playlist Push has a 4.2-star rating on Trustpilot. 
5. Welocalize
If you love listening to music AND typing, this side hustle with Welocalize is for you!
Welocalize is a transcription service that pays its members to listen to music and transcribe the lyrics.
After you create a free account, check out the Freelance Projects section to see if they have openings for transcribing music. Once you have an account, you'll start receiving tracks to transcribe. 
As with any transcription work, you'll need to be able to type quickly and accurately to generate a good amount of income from this gig.
Welocalize pays about $4 per song transcribed at this time. To get paid, you'll need to set up a wire transfer and ACH. You will also need to be a permanent citizen of the United States for this work. 
Due to its popularity, transcription jobs of this nature may not always be available. The best thing to do is sign up for their email list and, if you love to type, check out their other postings for transcription work while you're there! Welocalize has an A+ rating on Better Business Bureau. 
6. Music Xray
Music Xray is a platform where musicians and artists submit their music to industry professionals. Upon first glance, you'll notice that the site is set up similarly to a job board.
To get paid for listening to music on Music Xray, you'll need to listen to tracks and rate them based on your overall opinion of the music.
To get started, you'll need to sign up as a "fan." Here's how to do it: 
Go to the Music Xray Home Page.
Create an account.
Click the green "Fans get paid to listen" button.
Only one "fan" account is allowed per person. 
After creating your account, you'll need to upload about five songs so the platform can match you with the music you like. Once matched, you'll start getting emails to review tracks. 
You will need to review the tracks you receive via email within 24 hours. 
Wait for the music to arrive in your inbox, start listening, write a review, and get paid! 
At this time, they are paying about $0.05 per song. You can directly withdraw your earnings via your PayPal account. Music Xray has a 4.5-star rating on Trustpilot. 
7. Nielsen App
If getting paid to listen to your own playlist sounds like a great way to make money, read on! 
As a company, Nielsen is heavily devoted to market research. Essentially they pay individuals to perform specific tasks, and then they will sell those findings to different companies, such as music labels. Staying ahead of current music trends is important for music producers, and this is where companies such as Nielsen come in. 
Concerned about privacy? Yep, I was too, but I discovered that the app itself ONLY monitors three things:
The kind of music you listen to.
Which streaming platforms you use.
The types of marketing you respond to.
Of course, do your due diligence in researching any company before moving forward, as things change all of the time. 
After installing the app, Neilson pays you for opening and listening to your own playlists. You can find this app on the Google Play Store and the Apple App Store. 
All in all, the app gets fair reviews on the Apple App Store with a 3-star out of 5. Many of the complaints are linked to poor app capability, limited use, and lack of updates.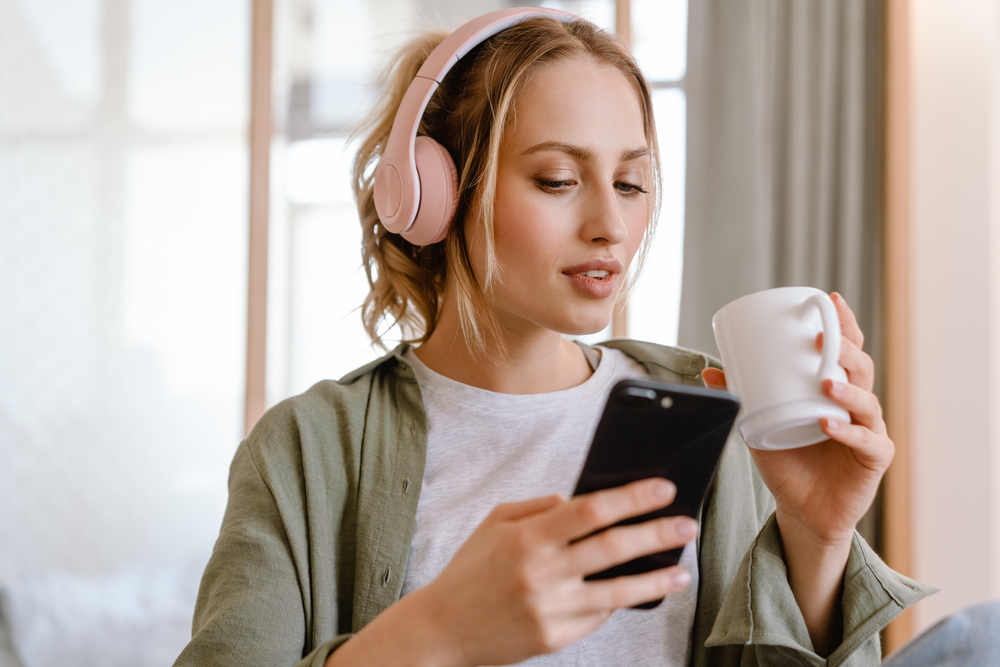 8. Paid Focus Groups
Focus groups are a great way to link with companies searching for individuals to give their opinions on various topics, including music. In fact, Holly participated in a focus group in college for a radio station where she rated snippets of songs. After the session, she was awarded $100 in cash!
With an ongoing need to test products and obtain consumer opinions, companies rely on these focus groups to provide market research on products, services, and even music before they hit the mainstream public. This is where you come in. 
Depending on the company you sign up with and the group you participate in, you can earn anywhere between $25 to $100. 
Focus groups can meet in person, online, or over the phone. Be sure to read the criteria for each focus group in detail before signing up.
Besides the larger payouts, another benefit of participating in focus groups is the wide array of potential ways you can make money. In addition to listening to music, focus groups want to know your opinion on everything from sports to fashion, social issues to finances, and more. 
Some sites feature simple online surveys for you to take, while others ask for interviews. You can also take advantage of some of the other types of focus groups.
9. Earnably
While more notably a survey site, Earnably also offers members the opportunity to watch newly released music videos as one of the many ways to earn money. 
For every music video watched, you'll earn points that convert into cash or gift cards. Besides being one of the highest-paying platforms, Earnably also offers multiple tasks that allow you to make additional streams of income.
Taking a quick survey here and there or watching paid ads allows members to rack up points that they can convert into cash even faster. 
Here are some of the other benefits of using Earnably: 
Free to sign up.
Small withdrawal limit of just $2.
The direct transfer of funds to PayPal or get paid through Amazon Gift Cards.
Awesome referral program: Earn 10% of what your friends make for life!
Earnably has a 4.7-star rating on Trustpilot.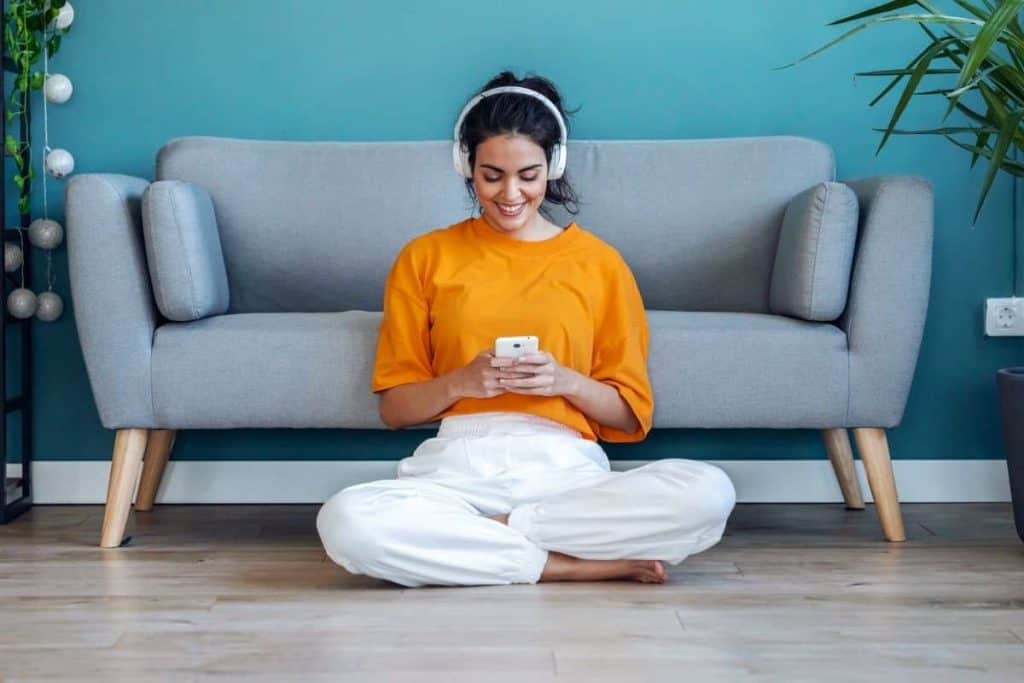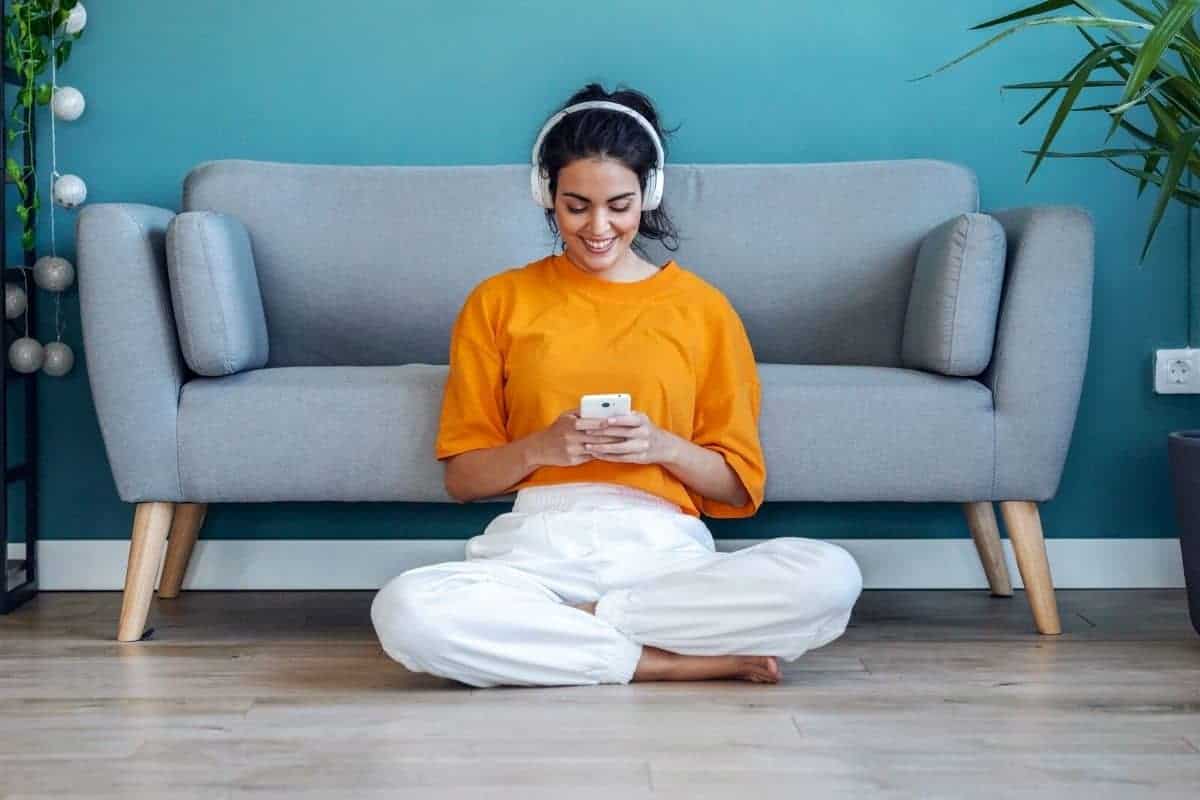 10. Be an Online DJ
If you're a music fan and love curating playlists and different genres, perhaps becoming an online DJ is your calling. With the Pro version of Mixcloud, you can live stream, grow a raving audience of subscribers, and monetize through tips and channel subscriptions. The nice thing about MixCloud is they take care of the copyright for you. Mixcloud is available for Android and Apple devices, getting a 4.7-star rating and 4.8-star rating, respectively. 
Another way you can earn money online with your DJing skills is by starting a YouTube channel. With the option, you can film yourself mixing music, giving tutorials, or even doing reviews. You'll need to look into licensing rights with this method so that you're not infringing on an artist's copyrighted music. On YouTube, once you reach 1,000 subscribers and 4,000 watch hours in one year, you can monetize with ads. You can also ask for tips and make money by promoting affiliate products and brand sponsorships.
11. Roundabout Ways to Get Paid to Listen to Music
Of course, there are other indirect ways that you can earn money while listening to your favorite online radio stations or streaming services. You can take surveys or perform short tasks with companies like Swagbucks, InboxDollars, and Appen. While these methods won't earn you a full-time income, they will give you enough to pay your monthly Spotify fee or purchase some new vinyl for your record collection. 
Another way you can make money while listening to music is by joining the rideshare or gig economy. You can listen to tunes while driving people around, delivering food, or even walking dogs. With apps like TaskRabbit, Instacart, DoohDash, and Rover, you can make money with the added bonus of getting to listen to music while you work.
The nice thing about these options is all you need is a smartphone, an internet connection, and some free time to work on tasks.
Conclusion
Getting paid to listen to music is one of those side hustles you can return to over and over again. In addition to being a great way to pass the time and make money, contributing your opinion to the world of music can help new artists get their start.
From indie artists to music producers, radio broadcasts, and more, your feedback can help shape the next wave of music to hit the radio. While jamming out to your favorite tunes might not be your primary source of income, it will certainly bring in some extra cash rewards to purchase those things that might not otherwise be possible. 
Have any questions? Have you tried any of these sites? Drop us a line below, or share your thoughts with us! 
Originally published May 16, 2022. Content was updated in May 2023.

#Paid #Listen #Music #Online