If you're looking for low-stress jobs for people with anxiety, keep reading; we have 15 low-stress options that you can do from home.
If you suffer from an anxiety disorder, the traditional 9-5 job can be challenging. From the chaotic, fast-paced environment to the high number of daily social interactions, there are many triggers that can send your anxiety through the roof.
And sometimes, medication just isn't enough to manage the symptoms caused by those kinds of working conditions.
The good news is that there are many anxiety-friendly and low-stress jobs you can do from home. And in many cases, you can even set your own hours!
So, if you're looking for a career that will help you manage GAD, SAD, OCD, panic disorder, or another mental health issue, here are the best low-stress jobs for people with anxiety to consider.
1. Freelance Writer
Freelance writers have a unique opportunity to work from home and avoid many triggering situations because they usually work with clients and editors remotely, often with no face-to-face interaction. In fact, many freelancers communicate with their clients entirely via email.
This allows people with anxiety to control the amount of social interaction they have daily. Better still, freelance writing gives people the flexibility to set their hours and take breaks when needed, which can be crucial for those who frequently experience panic attacks.
Freelance work can also pay well, with the average freelance writer earning $29.00 per hour, according to ZipRecruiter.
The best way to get started as a freelance writer is to choose your niche and build a portfolio of writing samples. Then, you can pitch for writing gigs posted on job boards or send cold-pitch emails to prospective clients in your niche. If you're looking for places to find freelance writing jobs, check out this post.
2. Blogger
If you love writing and have a passion for a particular topic, you can earn good money by starting a blog. Like freelance writing, blogging offers the opportunity to work from home and work as much or as little as you need to.
However, unlike freelance writing, which can sometimes be a solitary activity, blogging also allows for a certain amount of social interaction with your audience through comments, email lists, and social media.
For people with anxiety, this can be a good way to get the social interaction they crave without leaving the house or experiencing symptoms of social anxiety disorder. In addition, this opportunity to connect with others who share their interests can also be therapeutic.
The only downside to blogging is that it takes a diversified skillset; writing is just one aspect of blogging. It also requires a host of other skills, like WordPress, SEO, email marketing, and social media.
It often takes many months to build your website traffic and audience to the point where it is earning significant income. However, if you're willing to put in the work, blogging has the potential to provide a full-time income. 
3. Proofreader
Proofreading is another low-stress job that's perfect for people with anxiety! Proofreading can be done remotely and is ideal if you have a knack for spotting errors and mistakes when you're reading.
Not to be confused with editing, proofreading involves catching errors without changing or restructuring the content. Most proofreading jobs require you to have a strong handle on grammar and punctuation, as well as a keen eye for detail.
Even if you've never done proofreading work before, there are many online courses that can teach you the skills you need to become a professional proofreader.
Once you have those skills, proofreading can be a great way to make some money on the side or even as a full-time entrepreneur. The average salary of a full-time proofreader is around $56,496 per year. And as proofreading jobs are typically contracted positions, they also offer a flexible schedule.
There are lots of online marketplaces where proofreaders can find work, like EditFast, Scribendi, and Wordvice. 
4. Medium Writer
Another great alternative to blogging and freelancing is writing on Medium. This publishing platform is similar to a blog but is ideal for new writers because it doesn't require any upfront costs or SEO skills.
This is because Medium brings the audience to you; their internal readership consists of over 100 million readers. Anyone can be a writer for Medium, and you can publish your stories for free.
Once you publish a few articles and acquire 100 followers, you can apply to become part of the Medium Partner Program, which allows you to meter your work and get paid for the time that members spend reading your articles.
Medium is an attractive solution for writers with a general anxiety disorder or social anxiety disorder because there are no clients, deadlines, or startup costs. You can write about whatever you want, and – provided that it is engaging content that conforms to Medium's guidelines – you can earn a significant amount of money from publishing regularly.
Some of the platform's top writers even make upwards of five figures a month!
5. Data Entry Specialist
If you're looking for an entry-level job, data entry is a low-stress job that can be done from home, making it an excellent job for people with anxiety who don't have a lot of work experience.
This type of work involves transcribing data from one place to another through word processing or entering information into spreadsheets.
While the pay for data entry jobs is often on the lower end, it can be a good way to earn extra money from home while avoiding the triggers that come with more social jobs since they usually require little-to-no interaction with others.
You can find data entry jobs on platforms such as Robert Half, Kelly Services, FlexJobs, Upwork, and PeoplePerHour.
6. Transcriptionist
Transcriptionists listen to audio recordings and type out what they hear. They are often hired to transcribe podcasts, interviews, lectures, or court proceedings.
There is a growing demand for transcription services, and there is good potential for making a career as a transcriptionist.
However, the amount you can earn will depend on your speed and accuracy. With practice, you can complete projects more quickly, which leads to higher earnings. You can also make more by specializing in a specific field of transcription. For example, remote medical transcriptionists can earn an average of $43,503, while general transcriptionists earn an average of $16 per hour.
As a remote position with less social interaction, transcribing can be an ideal job for people with anxiety. However, you may wish to avoid becoming a legal transcriptionist who transcribes trials, as some cases may be upsetting and trigger anxiety.
Many online transcription companies offer work-from-home positions, such as Rev, ProScribe, and TranscribeMe. If you'd like to better feel for transcription work, check out Lisa Mills' e-book, Jump-Start Your Work at Home General Transcription Career: The Fast and Easy Way to Get Started. For a few bucks, it's a great way to gauge if this is the right career path for you.
7. Graphic Designer
If you have an artistic eye, graphic design is an excellent choice for a creative, low-stress job that you can do from home.
Graphic designers create all manner of images for businesses, like logos, infographics, and other in-content visuals. As a freelance graphic designer, you can set your schedule and work however much or little as you would like.
Contrary to popular belief, you don't need a bachelor's degree in graphic design to get into this field. In fact, you can make decent money designing simple graphics for your clients, like social media images, printables, and product mock-ups.
All you need to do is get familiar with Canva, a free web-based graphic design program, and you have everything you need to start your own business.
If you'd rather not design for clients, you can also make money by selling your graphics on websites like Redbubble. This print-on-demand store lets you upload your designs and sells them on various products, from t-shirts to mugs. You get to set your own prices and earn a commission on every sale.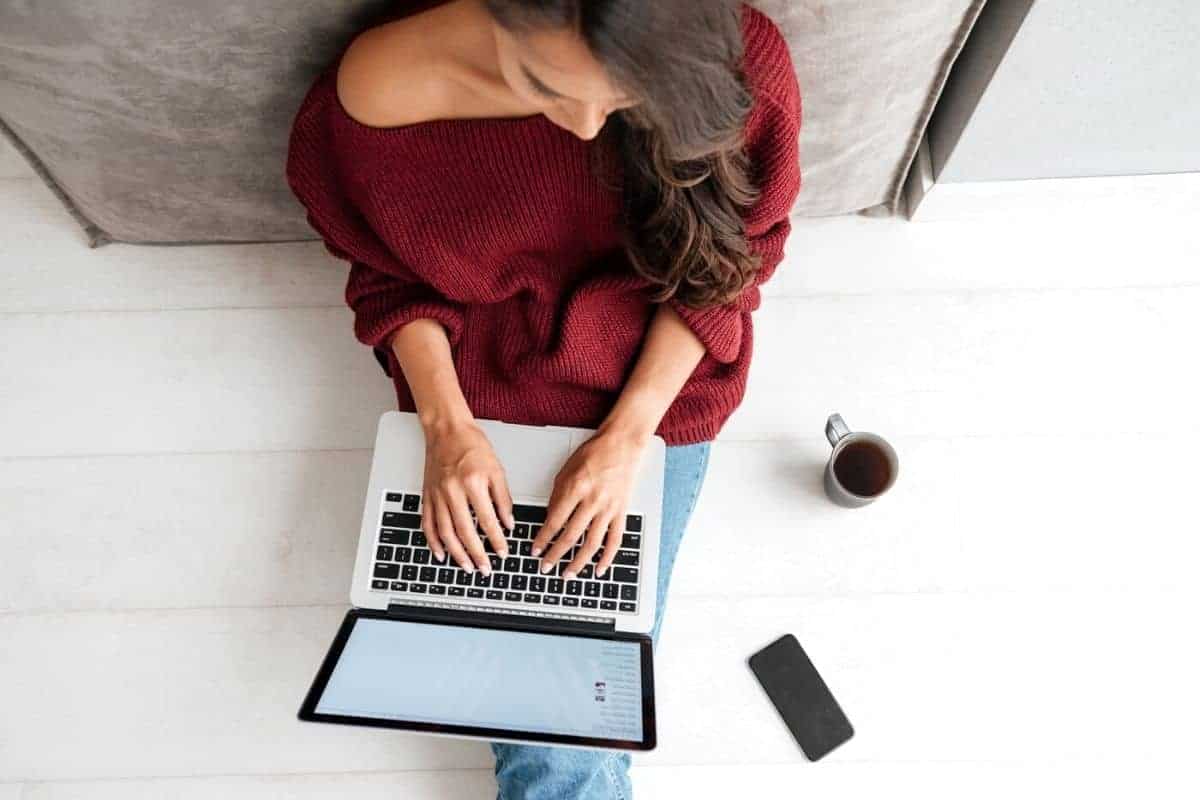 8. Computer Programmer
If you're good with computers with strong analytical skills, then a career in computer programming could be a great fit for you.
Computer programmers write code that helps software run properly. They also troubleshoot errors and figure out ways to improve existing programs. While most programmers traditionally work in an office setting, more and more programming jobs now allow workers to telecommute.
To become a programmer, you'll typically need an associate's or bachelor's degree in computer science or a related field. However, some employers will hire candidates with experience and skill in lieu of a degree. And if you're good at self-teaching, there are plenty of online courses and books that can help you learn to program on your own, such as Codecademy, freeCodeCamp, Treehouse, and LinkedIn Learning.
9. Massage Therapist
Massage therapy is an excellent career choice for someone who suffers from anxiety. After all, massages are about creating a relaxing environment for your clients. You get to control the setting with soft music and soothing lighting.
Becoming a massage therapist requires more training than other careers on this list; you'll need to get a certificate from an approved school in your state and pass the licensing exam. But once you meet the requirements, you can run your massage therapy business out of your home and have clients come to you.
There are a lot of advantages to this approach since you could set your own hours and save on the expenses involved with commuting to a massage spa or other people's homes. 
10. Freelance Makeup Artist / Cosmetologist 
Self-employed makeup artistry can be a great low-stress job for people with anxiety because it allows them to work independently and at their own pace. Like massage therapists, they typically get to work in calm, quiet settings like salons, spas, or from home.
Becoming a successful makeup artist takes lots of practice. Although formal training isn't technically required, it's a good idea to take classes to improve your prospects and credibility. You can find makeup classes online or take courses at your local community college.
To find work, put together a professional portfolio with photos of your work and search for clients through trade shows, networking, and reaching out to businesses that may need makeup artists, like a photography studio or wedding planning business. 
11. Deliver Food or Groceries
If you suffer from anxiety, becoming an Uber or Lyft driver is likely a stress-inducing thought. However, there are other ways to make money with your car.
For example, you can deliver restaurant food with DoorDash or groceries with Instacart. With these options, you set your own schedule, and you have minimal interaction with others. Additionally, you can take breaks whenever you need, and there's no pressure to take on more than you're comfortable with. You can even listen to podcasts, audiobooks, or relaxing music while you drive and deliver.
Provided you have a driver's license and a car, you become an independent contractor with DoorDash or Instacart by going to their website and filling out the form. How much you earn will depend on the time of day, how large the order is, what city and state you're in, and how large of a tip you receive. 
12. In-Home Fitness Trainer
Fitness training may seem like a surprising suggestion for people with anxiety since there is a lot of interaction with people in this role. However, training at your or your client's home can make this aspect much less triggering since it provides a quieter environment than the gym.
Also, staying in shape is a scientifically proven way to help manage your anxiety! Fitness training has the potential to be a full-time career, with the average PT earning around $51,688 per year.
Becoming a personal trainer involves proper credentials. There are many great certification programs online, including ISSA and ACE. Once certified, you can find clients through social media and networking. 
13. Bookkeeper
If you're looking for a full-time or part-time job that allows you to work remotely without much social interaction, bookkeeping is an excellent option. While some companies will require a degree in accounting, finance, or business, others only require prior experience and knowledge of Quickbooks. 
With bookkeeping, you can work from home as an employee, a 1099 contractor, or even start your own business. According to Payscale.com, a bookkeeper working as a W2 employee can earn an average hourly rate of $19.02 per hour. However, if you start your own virtual bookkeeping business, you can earn up to $60 per hour, according to Ben Robinson of Bookkeepers. 
If you'd like to explore remote bookkeeping jobs, check out Intuit, Robert Half, and Belay. Or, if you're curious about starting your own bookkeeping business, sign up for this free training series.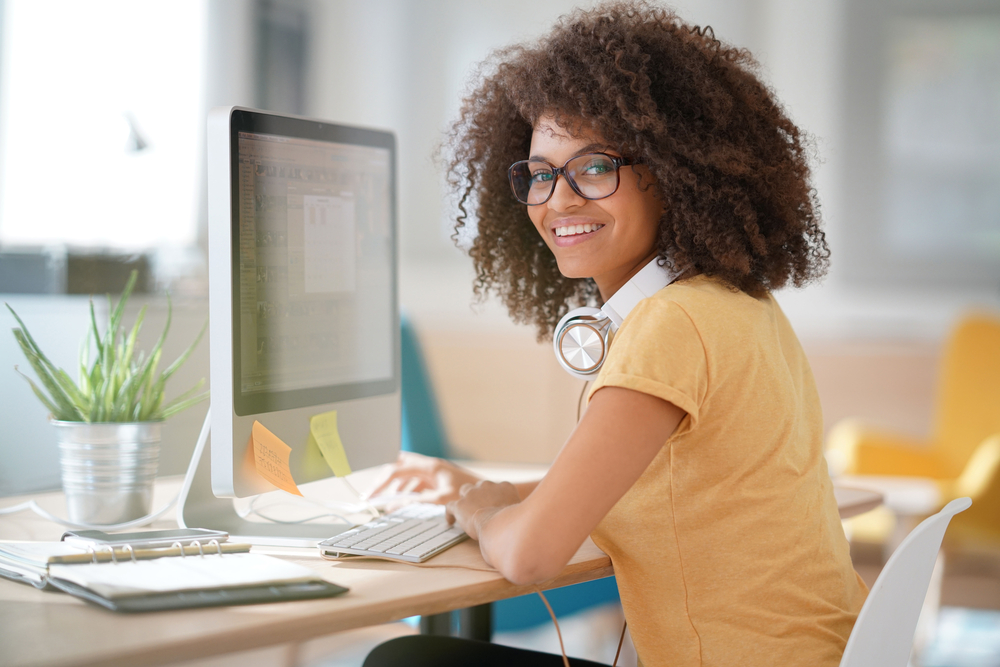 14. Social Media Manager
Another low-stress job for people with anxiety is social media management. With social media management, you can set up accounts, write updates, curate and moderate content, run ads, design graphics, and so much more! And with new social networks popping up all the time, there is a lot of growth in this marketing sector. 
Like bookkeeping, with social media, you can work freelance, part-time, full-time, or start your own business. You can also choose to be a generalist or focus on one specific platform. Social media tends to be a flexible gig with very little customer interaction. And the interaction that does take place is in written format, so you're not having to be on the phone talking directly to consumers. 
According to Glassdoor.com, the average salary of a social media marketer is $51,446 annually. If you would like to work from home as a social media manager, check out Brafton, VaVa Virtual Assistants, and Coalition Technologies. Or, if you'd like to run a Pinterest Virtual Assistant business from home, check out this free training from Kristin Larsen of Become a Pinterest VA today. 
15. Pet Provider
With the pet industry generating $261 billion a year globally, there are lots of opportunities for you to cash in on your love for animals. From dog trainers and pet groomers to dog walkers, pet sitters, and homemade dog treat makers. Plus, according to the National Insitute of Health, "Interacting with animals has been shown to decrease levels of cortisol (a stress-related hormone) and lower blood pressure," which is perfect for people who struggle with anxiety. 
With this money-making idea, you can use mobile apps like Rover and Wag to connect with customers or start your own pet-sitting business from scratch. You can also add on house sitting to earn even more income.
Conclusion: Low-Stress Jobs For People with Anxiety
You don't have to let your anxiety hold you back from having a fulfilling career; it is totally achievable to find a low-stress job that makes you feel comfortable while providing you with the flexibility to manage your anxiety symptoms.
From publishing content online and designing creative graphics for businesses to doing others' makeup and ferrying food orders, there are all sorts of opportunities out there for people with anxiety. While some positions may require a degree or additional education, most only require a high school diploma and can be done remotely.
Do some research to find the right fit for you, and don't be afraid to put yourself out there – the perfect career is waiting for you!
Originally published June 6, 2022. Content updated June 2023.

#LowStress #Jobs #People #Anxiety