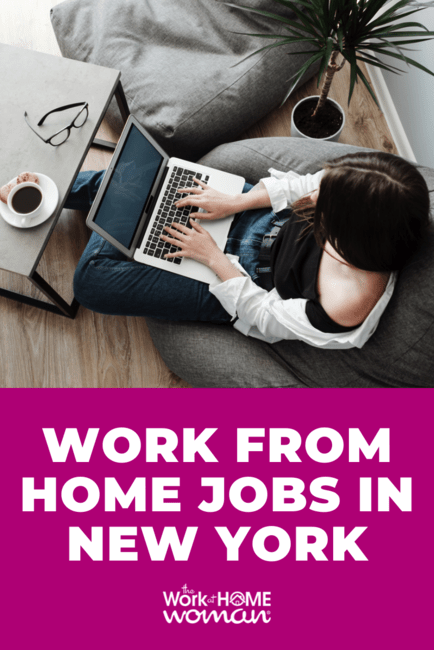 Living in or near New York City means there are plenty of job opportunities. From the Metropolitan Museum of Art to some of the best pizza joints in the country, it's safe to say it's a city full of something for everyone in terms of culture, entertainment, and work. But are there many work at home jobs in New York?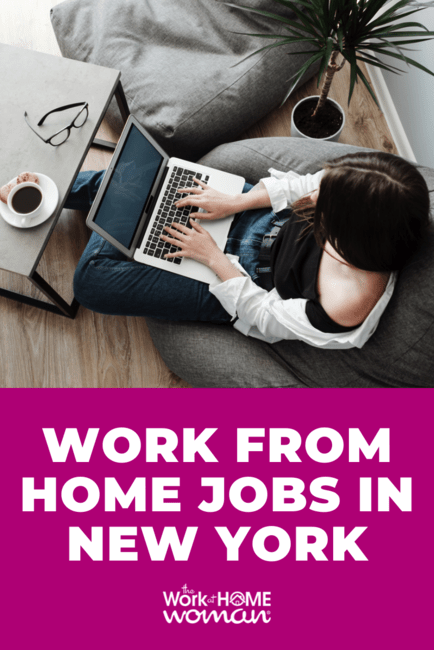 After COVID-19, many companies have embraced the opportunity to work from home, including the bustling New York City. Gone are the days of long subway commutes, business attire, and nosy co-workers. You can work from the comfort of home with many national and New York-based companies!
So whether you live in Manhattan or one of the other five boroughs or find yourself in upstate New York, there are many work at home jobs in New York that don't require any commute!
20 Well-Paying Work From Home Jobs in New York
1. ACD Direct
Completely virtual, ACD Direct hires contractors on an ongoing basis to work as customer service professionals. You can work by answering phone calls, texts, emails, or online chats. This is a great option for setting your own schedule for those interested in part-time work and those worried about a lack of qualifications. ACD Direct hires in all states except California, Delaware, Massachusetts, Louisiana, West Virginia, Wyoming, Vermont, and South Dakota.
2. American Express
With one of its headquarters in NYC, American Express is a huge company that offers many different hybrid and virtual jobs. Positions may include security analyst, customer service advisor, travel and lifestyle consultant, automation sales manager, engineer, and more. They celebrate diversity, equity, and inclusion, as well as offer student opportunities.
3. Barnes & Noble
Based in New York, many of the corporate jobs for Barnes & Noble are located in New York City or New Jersey. They have some remote opportunities, as well as hybrid roles. Remote work can include social media and marketing, customer service support, internal relations, engineering, and more. Full-time employees can expect a robust benefits package. Barnes & Noble is an equal opportunity employer, making it one of the best work from home jobs in NYC.
4. Buzzfeed
Over the past decade, Buzzfeed has risen as a major media company. They hire many different kinds of roles but focus on creating content and creativity. Unless specified that the job is required to be in-person, Buzzfeed offers remote and flexible work and will hire successful candidates across many US states. If you don't see something you like, you can also sign up for a job alert for future new jobs posted.
5. Colgate-Palmolive
Colgate-Palmolive offers some completely remote and hybrid job opportunities from their New York office. As such a large company, there is a range of positions available, including analysts, sales reps, developers, marketing specialists, and more. They are an equal employment employer taking on reasonable accommodations. They hire without regard to race, sexual orientation, gender identity, national origin, disability, veteran status, and other personal characteristics.
6. Concentrix
Concentrix is a customer service agency that hires workers to help build and run customer support systems. When applying, you can talk directly to a recruiting specialist to help determine the best match for you, though most jobs center around sales and customer service. Full-time and part-time work is available.
7. Dell Technologies
As a tech company, Dell recognizes that it's now possible to work from nearly anywhere, including your New York home! About 60% of their employees work from home. Remote jobs vary considerably, including developers, engineers, product managers, IT specialists, data scientists, and more tech-focused careers.
8. Equivity
Equivity specializes in pairing up companies with virtual assistants. While they have many different virtual assistant options, most positions are for executive assistants and paralegals. Working at Equivity is one of the best work from home options for those who want a consistent 9-5 schedule, as all jobs are from Monday – Friday during normal hours.
9. eScribers
eScribers is a fully remote company that provides legal transcription. As a transcriptionist, you would listen to audio, such as interviews and testimony, and then provide a written transcription of it. As a contractor for eScribers, you choose how much work to take on and when you would like to work. They hire beginners as well as those with prior experience as a transcriptionist.
10. Fullstack Academy
Fullstack Academy is a leader in tech education, providing tech boot camps to help prepare students for future careers at start-ups and tech giants. Almost all their positions are done remotely in all their departments, including career success coaches, student advisors, software instructors, and marketing professionals.
11. Intuit
Intuit hires many tax professionals across the USA and Canada for their DIY tax and bookkeeping hardware. In terms of remote opportunities, they hire sales reps, tax associates, bookkeepers, management, and corporate positions. For those looking to gain experience, they even have virtual internships available. Benefits and flexible schedules are available for Intuit employees.
12. Salesforce
Salesforce is a big CRM platform, a software that companies use to keep track of marketing, sales, service, and IT. They have virtual positions in sales, product development, and customer service from home. As a large company, you'll also have many opportunities to receive a promotion and grow within the company.
13. Shopify
Shopify has experienced tons of growth in the past couple of years due to the rise of e-commerce and has many work at home jobs in New York and across the country as a result. At Shopify, they help businesses of all sizes build websites and sell products online. Full-time jobs at Shopify include those in engineering, data science, product design, content creation, sales, and more. To apply, upload your resume, create a profile, and begin the somewhat extensive hiring process.
14. Shutterstock
Shutterstock provides royalty-free photos, videos, music, and designs for businesses to download. They have offices all across the world, including NY. They offer many hybrid positions for those who don't mind working from home a few days a week. Fully remote options are also available, mostly in the engineering or content creation space.
15. Sutherland CloudSource
Sutherland CloudSource specializes in helping Fortune 500 companies with their management. At CloudSource, customer service, tech support, and sales positions are available, all focusing on answering inbound calls. All employees are employees rather than contractors, meaning there are opportunities for vacation and other benefits. To work at Sutherland CloudSource, you only need a high school diploma and a computer.
16. TeleReach
TeleReach helps businesses increase sales and lead generation through telemarketing. Working at TeleReach is best for those who don't mind talking on the phone and have a way with sales. They consistently hire lead generation specialists for work from home jobs. Applying is quite simple, and they have minimum requirements for hiring.
17. U-Haul
U-Haul is a DIY moving company that offers rentals for trucks, trailers, storage, as well as moving supplies. At U-Haul, they have many work at home career opportunities for those who live in New York as well as other states. Those who work for U-Haul are considered employees and are offered benefits. Their remote jobs are most sales and reservation agents who help answer general questions and schedule reservations. U-Haul has day, evening, and night shifts available.
18. Weight Watchers
Weight Watchers is a company that focuses on weight loss with a mission to help people adopt healthy habits. It's a global company with job opportunities worldwide. However, their headquarters are in New York, and they have lots of positions available there, as well as remote positions. emote jobs listings can include data engineer, social media marketer, analyst, home data entry clerk, and more.
19. World Travel Holdings
There are many ways to work in the travel industry from home, and World Travel Holdings is one of the biggest employers to do so. Positions include franchise sales specialists, travel sales professionals, cruise concierges, and travel professionals, all with virtual training included. Full-time positions with benefits and jobs with more flexibility are available. World Travel Holdings hires in all states except AK, CA, HI, KY, ND, OH, OR, and PA. 
20. Yahoo
As a major media and search engine company, there are plenty of job opportunities going on at Yahoo. Almost all of their full-time positions are remote, so you can work from anywhere, including New York. They have many engineering and software opportunities, content creation (such as journalists and social media experts), sales strategists, and much more. There's a little for everyone, regardless of how many years of experience you have.
Final Thoughts on Working From Home Jobs in New York
There are many, many more work at home jobs in New York City and New York State available. If you have a dream company, don't hesitate to reach out to them and ask if working remotely is a possibility. They will appreciate your motivation, and many are now open to the possibility.
For more job opportunities available in other states or nationwide, check out this extensive list of work from home jobs by state.

#Work #Home #Jobs #York