Things feel so much more enjoyable when they're free. And it's no wonder why! You save money, there's zero guilt attached, and you feel like a thrifty shopper. Want to know one of the best ways to score free items? Use gift cards… that you get for free! Believe it or not, many companies will happily give away gift cards to encourage you to come and spend more money at their store. In fact, there are many ways to earn free gift cards you may have never thought of!
Most of the time, you can get free gift cards to spend at some of the major retailers like Amazon, Target, Apple, etc. This means your free gift cards can get you just about anything under your wishlist! If you have something you've been wanting for a while but haven't been able to justify the purchase, this could be the way to get it.
Another excellent use for gift cards is Christmas. Put aside all of the free gift cards you earn throughout the year to use for your Christmas shopping. You'll be amazed at just how inexpensive it will make the holiday.
Or you could simply opt to treat yourself. And why not? It's free!
Regardless of how you decide to use the gift cards, it's always nice to have some extra cash! So here's how to earn free gift cards so you can have a little more spending money.
Simple Ways to Earn Free Gift Cards
From earning reward points while shopping to using specific search engines online, these are the easiest ways to earn free gift cards that you may not know.
1. Credit Card Points
Do you have points and aren't even sure how to use them? While you may be able to get physical items with your points, like a brand-new blender or a TV, you're likely able to nab some gift cards as well.
Look into your credit card reward points (or other reward point systems) to see what you're eligible to redeem.
2. Buy Gift Cards
While buying gift cards may sound like the opposite of earning free gift cards, you can actually receive free gift cards for purchasing a certain amount of them. For instance, if you buy $50 in gift cards, you get an extra $10 bonus card to spend.
Often, you see this deal pop up with retailers around the holiday season. Not only do you get gift cards for your loved ones, but you also get to enjoy a special treat. That said, if you have a favorite store that you know you will spend money at, it can be a smart idea to buy up these gift cards to use yourself.
3. Switch Your Search Engine
Loyalty pays! Microsoft Rewards is a rewards program where you can earn points simply by using Bing while simultaneously being signed in to your Microsoft account. For every internet search, you can earn 5 points. You can use these rewards for Xbox game consoles, Microsoft Store, and third-party gift cards like Amazon, Walmart, and much more.
4. Shop and Earn Free Gift Cards
Just about everyone does some online shopping. Nowadays, you can actually earn some rewards just for doing your typical online shopping. Install a Chrome extension like Honey to have coupon codes applied at checkout automatically. For qualifying purchases, you can then earn rewards that you can redeem for free gift cards.
Rakuten is a similar browser extension that rewards you with cashback for eligible purchases. You can then use that cashback to purchase e-gift cards from the Rakuten Gift Card Shop (which earns you even more cashback!) It's a double win when it comes to saving money on online shopping and rewarding you for doing so!
5. Refer a Friend
Do you have an app, website, or store that you already love? Chances are, they offer some kind of referral program. Look at your settings or profile online to see if there is a referral link you can send to a friend. Frequently, you can get rewarded when they sign up for the company using your link.
In some cases, this might be a gift card. For example, Ancestry.com, T-Mobile, Comcast, and CenturyLink are all companies that offer gift card referral incentives.
6. Earn Free Gift Cards from Target
Sometimes, timing is everything! During special promotions, Target often offers free gift cards. The incentive constantly rotates, but keep an eye on their weekly ad to see which deals they currently have. If you see something you would typically buy, now's the time to do so! Most of the time, you'll see a deal along the lines of "Buy 2 Ziplock products, get a $5 Target gift card." These can really add up since Target offers these deals so often.
7. Trade in Old Electronics
Those old electronics take up valuable space in your house and do nothing but collect dust. Many stores offer recycling programs and will reward you for bringing in old electronics. Some of the big names include Staples, Apple, Walmart, Amazon, and Abt.com. Most of the time, you will receive a gift card for the store you bring (or send) the electronics to.
8. Use Store Apps
Nearly every company has its own app. And it pays to use them! Check out some of your favorite stores and see if they have an app. Most of the time, you can use the app to shop, find information, or refer friends. Many companies offer loyalty programs and rewards that you can use to get free products, including gift cards.
9. Gift Card Giveaways
This method isn't guaranteed, but if you have some free time, you can enter giveaways to try to win free gift cards. So you're probably wondering where you find these contests. You can often find giveaways on blogs, Facebook groups, Instagram, and websites dedicated to contests, such as Contest Girl. If you're wondering what your chances are of winning free gift cards, check out Holly's giveaway experiment, where she entered 220 giveaways in 28 days! 
10. Capital One Shopping
Capital One Shopping is a free rewards program where you automatically save money and earn shopping credits on your online purchases. To get started, sign up here and download the browser extension to your computer. When you shop online, Capital One will browse the web for coupons and automatically apply them to your purchase. Some retailers also offer additional shopping rewards, and it's these rewards that you can swap for free gift cards! Capital One Shopping is available to US residents, and you don't need a Capital One account to join this program.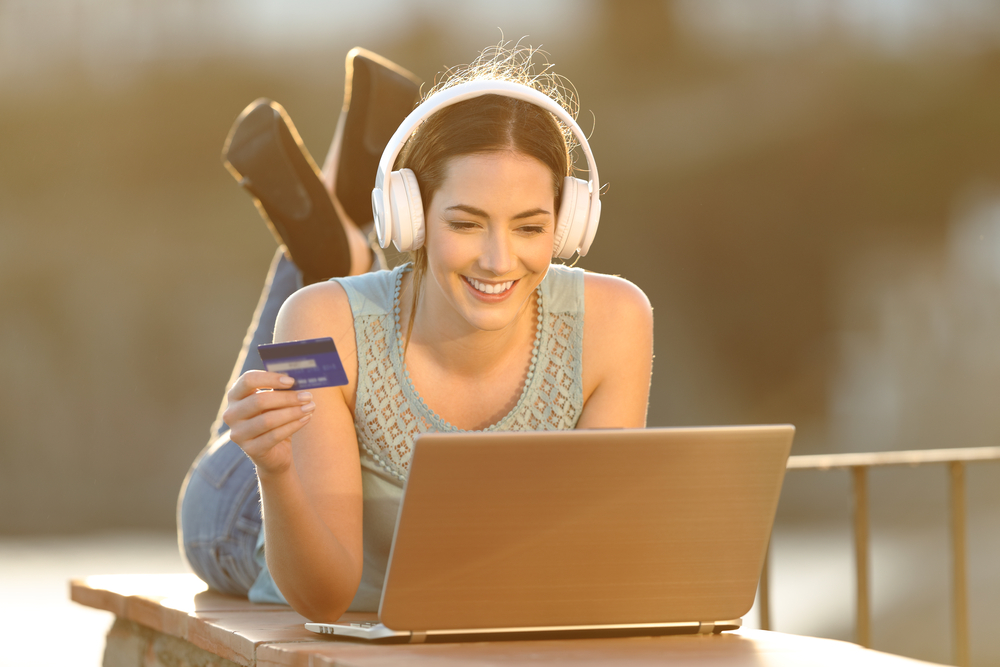 Earn Free Gift Cards with Online Survey Sites and Apps
There are a number of smartphone apps and survey sites that will reward you just for using their services. Check out these apps designed to help you earn rewards like gift cards for free!
11. Swagbucks
Swagbucks is one of the most popular ways to earn free gift cards and for good reason. Through it, you can earn points known as SB. You can earn by doing surveys, playing games, using their search function, completing offers, and referring friends.
When you have enough SB, you can redeem them for gift cards, coupons, and sweepstake entries. You can either use Swagbucks with their iPhone or Android apps or their online platform. You can even get a $10 signup bonus just for signing up!
12. InboxDollars
Use InboxDollars online or through their app to earn points. In this case, you can watch videos, shop online, play games, read emails, take surveys, and print out coupons to earn points. Depending on the activity, you'll get a different amount of points.
When you have reached $30 worth of points, you can redeem them for gift cards, a cash check, or payment via PayPal. Curious about how it works? Learn more about InboxDollars in this full review of the app here!
13. Ibotta App
If you know you're about to go on a shopping trip (big box stores and grocery shopping), then make sure you check out Ibotta first. Before shopping, look at the app and complete tasks such as answering questions about companies and brands you're familiar with. After you've shopped, take pictures of your receipt and upload them to the app.
Once your purchase has been verified, you will get a cashback percentage that you can use to redeem gift cards. Easy as that! You can use Ibotta with many popular retailers, including Walmart, Walgreens, Staples, Ulta, Best Buy, and more. Or, if you prefer cash, you can request a payout via direct deposit or PayPal. 
14. Toluna
If you like to answer surveys, you should try Toluna. Through the Toluna app, you earn points for participating in surveys and questionnaires that take 15-20 minutes on average. Depending on the length, you can earn 15-20,000 points. You can earn quite a few points whenever you have some downtime or don't mind multitasking. You can then use these points to enter sweepstakes or redeem them for free gift cards. Currently, 30,000 points equate to $10.
15. Fetch Rewards
Similar to Ibotta, Fetch Rewards allows you to earn points for uploading a photo of your receipt. The great thing about Fetch Rewards is that you can use any receipt from any store to earn points. You can also shop through the app or refer friends to earn additional points.
When you have enough points, you can redeem them for gift cards. At this point, you can earn a $5 gift card with 5,000 points. You can also connect it to your email and Amazon accounts so that it automatically scans your e-receipts.
16. Shopkick
Shopkick is one of the most fun ways of earning free gift cards, as you can earn points for doing things you already do! Every time you go to your favorite stores, you will earn 'kick' points just for visiting the store. While you're there, you can earn additional kicks for scanning barcodes and for any purchases you make.
Current participating stores include Target, Macy's, Old Navy, Crate and Barrel, and more. You can also use the app at home while shopping online, watching videos, or reading about new products. It takes 1,250 kicks to earn a $5 gift card. Shopkick is available for iOS and Android devices.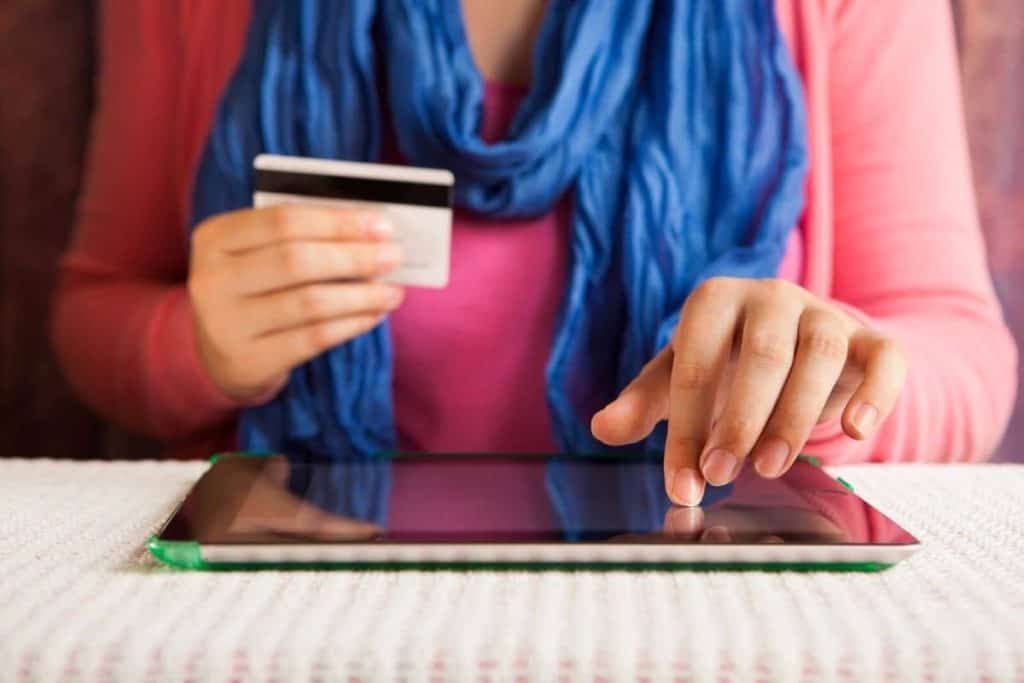 17. Survey Junkie
Another online survey website, Survey Junkie, is an online platform that allows you to fill out surveys to earn points. In addition to surveys, you can also use their toolbar extension while browsing online for points. Depending on the length of the survey, you'll get a matching set of points.
At this time, 100 points equal $1, but you need a minimum of 1,000 points before you can cash out. You can receive PayPal cash or earn free gift cards for retailers like Amazon, iTunes, Starbucks, Target, and more. Survey Junkie accepts users from the US, Canada, and Australia who are at least 13 years of age!
18. MyPoints
MyPoints is another short task website where you can earn points for shopping online, taking surveys, playing games, and signing up for special offers and deals. For each activity you complete, you'll earn points which can be traded in for free gift cards from retailers like Walmart, Starbucks, Target, eBay, or Visa gift card! New users get a $5 bonus when they sign up and verify their email address; easy peasy! 
MyPoints accepts users from the US and Canada, and you must be at least 13 years old to use the platform. Besides being available on a laptop or computer, you can also perform tasks on your smartphone with their mobile app. 
19. Branded Surveys
If you're looking for more legit survey websites, Branded Surveys is another market research firm to explore. With this survey site, you'll earn points for each survey you take. Points can be traded in for free gift cards from Amazon, PayPal, Visa, and others, or you can donate your points to charity. New users earn a welcome bonus of 100 points ($1.00) for signing up, and each survey pays around $0.50-$5.00 per survey. Branded Surveys accepts survey takers from the US, Canada, and the UK.
20. Dabbl
Dabbl is a mobile app where you can earn free gift cards by watching videos, taking polls and surveys, playing games, shopping online, and doing other random tasks. For each task that you complete, you'll earn points which you can redeem for gift cards from major retailers like Amazon, Walmart, Target, and more! The longer you wait to cash in your points, the more bonus points you'll earn. Currently, it takes 5,000 points to get a $5 gift card. Dabbl is available for both iPhone and Android users who are at least 13 years of age and based in the US.
Conclusion
That covers the easiest ways you can earn free gift cards! As long as you know the tips and tricks and don't mind spending a little extra time on it, it really is that easy to get some bonus spending money. Time to get shopping!
And if you're looking for ways to earn free Amazon gift cards, we have you covered in this post!
Originally published June 13, 2022. Content updated June 2023.

#Simple #Ways #Earn #Free #Gift #Cards