Do you need to make money fast? Then keep reading for unique and popular things to sell today for extra cash! 
From a very early age, I was taught the value of money. Not only did I do chores to earn a weekly allowance, but I was also expected to save money for things I wanted to purchase. And like most kids, I wanted lots of stuff, which motivated me to come up with creative ways to make extra money.
I made money by selling lemonade; I went door-to-door trying to sell my neighbors my arts and crafts (I didn't sell any). One time, I collected salamanders from our backyard and called around until I found a pet store that would buy them. I found aluminum cans and traded them to the recycling center for cash.
Fast forward, and not much has changed.
In college, I sold my old textbooks and CDs for cash. I sold used clothes to consignment shops. I even sold my body to science by participating in pharmaceutical research studies.
When you're short on cash and need money fast, there are many ways to make extra money ASAP by selling things.
If you need some extra pocket cash, here are 33 things to sell online and in person for extra money. 
1. Sell Your Smarts
Are you a math whiz or a tech guru? Do you know a foreign language? Are you an excellent cook? Then cash in with your knowledge and expertise. There are many online platforms where you can sell your smarts! Whether you want to tutor kids on Cambly, answer homework questions online using Studypool or create an online course around your area of expertise, there are hundreds of ways to make money selling your smarts! 
Check out this post for platforms and ideas for selling your expertise! 
2. Sell Your Art Online
If you're a talented artist or creator, you can sell your art online using ArtPal or Artfinder. ArtPal accepts paintings, prints, photographs, sculptures, handmade jewelry, and crafts, and you can sign up for free. With Artfinder, you can sell original paintings, photography, prints, sculptures, drawings, and digital art. Artists must fill out an online application for consideration, and once accepted into the program, artists earn 67% of the sales price.
For more ways to sell your art, check out this list of places to sell your arts and crafts. 
3. Outgrown Baby Equipment
Is your baby all grown up? Not having any more kids? Then sell your used baby furniture, gear, old toys, bikes, and clothing at a Just Between Friends (JBF) sale. At JBF, you bring your items to a local sale, price them, and then two weeks later, you receive your consignor's check in the mail.
If you don't want to go the consignment route, you can try selling your used baby equipment on VarageSale, Facebook Marketplace, Craigslist, or eBay. Each site has pros and cons, so do your research before choosing a platform.
4. Become a Surrogate
While this is a HUGE commitment and undertaking, it can be very lucrative if you're healthy, at the right age, and have the right mindset. Being a surrogate (carrying someone else's baby for nine months) pays anywhere from $49,500 and up, plus the cost of medical bills and treatments.
5. Sell Your Free Time
If you have some spare time, why not sell it and do some odd tasks for other people? With the DoorDash and Instacart apps, you can sell your time by delivering food and groceries.
With Taskrabbit, you can perform one-off tasks like standing in line for concert tickets. Or sign up with WeGoLook and check out items in person for other people who cannot be there physically.
If working behind a computer is more your thing, you can sell your time doing virtual assistant work with Byron, transcription work with Rev, or any number of freelance projects using Upwork.
The great thing about these apps and sites is you can log in and do work whenever you have free time, working as much or as little as you need.
6. Have Extra Breast Milk?
Yes, you heard me correctly, breast milk!
There is a website called Only The Breast dedicated to moms selling and those looking to buy breast milk. The average selling price is $2.50 per ounce, which means if you're able to pump an extra 16 ounces per day for 30 days, you can earn a whopping $1,200 a month!
7. Get Rid of Your Used Books
Do you have old books collecting dust? Free up some space and make some money by selling them online at BookScouter. Enter the book's ISBN and get a quote. If it's a wanted title, send your books in with their pre-paid shipping label. Once the books are received, you'll be paid via check or PayPal. For more places to sell your books online, check out this list of bookstores that buy used books. 
8. Donate Your Body to Science
In college, I participated in many clinical research studies. Once I found an overnight weekend study that paid $2,000 for staying two weekends, which was gravy money because I used my time there to study for my college classes. If you're interested in selling your body to science, use Clinical Trials.gov to locate trials around the globe. Compensation will vary depending on the type of medication, the length of the study, the number of blood draws, and the number of visits. Payments are usually made by check from the clinical research organization.
9. Sell Old Clothes
Do you have outgrown children's clothing or styles you no longer wear? Then sell your gently used clothes on an online marketplace like thredUP or Poshmark. With thredUP, you send in your items, and they list them on consignment. With Poshmark, you list, sell, and ship off your items, but you make much more money than you would on thredUP.
For a massive list of platforms for selling clothing, check out this article. 
10. Sell Your Handmade Crafts Online
Do you make gorgeous jewelry, candles, pottery, knitted blankets, vinyl stickers, or handmade soap? Then sell your handmade items, vintage goods, or craft supplies on Etsy. It only costs $0.20 to list a product on Etsy for four months (or until it sells). Once your item sells, Etsy collects a 3.5% transaction fee on the sale price. Feel like Etsy is oversaturated? This post covers other places where you can sell your handmade wares.
11. Become an Egg Donor
Are you young and in good health? Then donating your eggs may be a viable option for you. You must be between the ages of 21-32, a non-smoker, and in good health. Donors can make anywhere from $5,000-$7,000 per retrieval. 
12. Sell Your Old Electronics
Did you upgrade your smartphone or laptop? Then consider selling your old smartphones, tablets, laptops, and computers on Gazelle. Just find your gadget on their website, answer some simple questions, ship it off for free, and get paid via check, Amazon gift card, or PayPal. Gazelle has an A+ rating with the Better Business Bureau.
If you need money faster, try selling in-person on Craigslist, Facebook Swap Groups, or VarageSale. I've sold old tablets and computers quickly and easily using these sites.
13. Sell Your Jewelry
Do you have jewelry from an old flame? Then, sell it at a pawn shop, local jewelry store, or on a platform like Out of Your Life or Worthy. Out of Your Life and Worthy both have A+ ratings with the Better Business Bureau, but I have not used them personally. So, do your research before sending off your precious diamonds and gold jewelry.
For more tips and additional sites for selling your jewelry, check out this post.  
14. Join a Direct Sales Company
You've probably heard of Avon, but did you know there are thousands of direct sales companies that sell fun stuff like pet supplies (pawTree), wine (Traveling Vineyard), gourmet food items (Tastefully Simple), and stylish clothing (cabi)? While you usually have to pay a small startup fee to start, the direct sales industry is a great way to sell new products from home. From makeup and jewelry to gourmet food and clothing, whatever your passion is, there's a direct sales company that caters to it.
For more information, check out some of the best products to sell from home.
15. Sell Unused Gift Cards
Have you received a gift card for a store that you don't shop at or that's not close to your home? If you're not using it, sell it on the app, CardSell. Just enter your gift card information online and get a free quote. CardSell will verify your card and pay you via PayPal within 48 hours.
For more places to sell your gift cards, check out this list.
16. Sell Your Hair
Do you have long hair? Are you ready for a change? Then, sell your hair using HairSellon.com. You'll need at least 10 inches of healthy hair, but you can make anywhere from $100-$4,000 just by selling your long locks.
17. Sell Your Design Skills
Do you have graphic design skills? Then use your talents and abilities to sell logos on 99 designs. Find a contest, submit a design, and if yours is chosen as the winner, you make money.
Or try using your design expertise to create and sell t-shirts, there are a bunch of online platforms that allow you to design, set up a shop, and sell t-shirts for FREE.
You can also sell your design services on Fiverr. It's a platform where you post freelance services that you're willing to sell for $5-$10,000. People sell everything from writing services, logos, pins for Pinterest, making phone calls, posting social media updates, editing videos, etc. Once you make a sale, Fiverr will keep a 20% fee, and payments will be issued via PayPal.
18. Sell Your Opinion
Do you enjoy sharing your thoughts and opinions with others? Then, make some money by participating in market research groups. Just sign up with one of these platforms and wait to be invited to focal group opportunities. These gigs are usually an hour long and pay anywhere between $50-$150 an hour!
You can also share your opinion by taking surveys online using platforms like:
For each survey you take, you earn cash or points that can be used to purchase gift cards from major retailers or cash via Visa or PayPal. Some of these companies have smartphone apps, so you can do surveys whenever you have a free moment.
19. CDs, DVDs, and Video Games
Sell your used CDs, DVDs, and video games at Decluttr. Just enter the item's barcode on the site to get a quote. Decide which items you'd like to sell (minimum of 10 items per transaction) and send them in using a pre-paid shipping label. Once items are received, Decluttr will send you a check.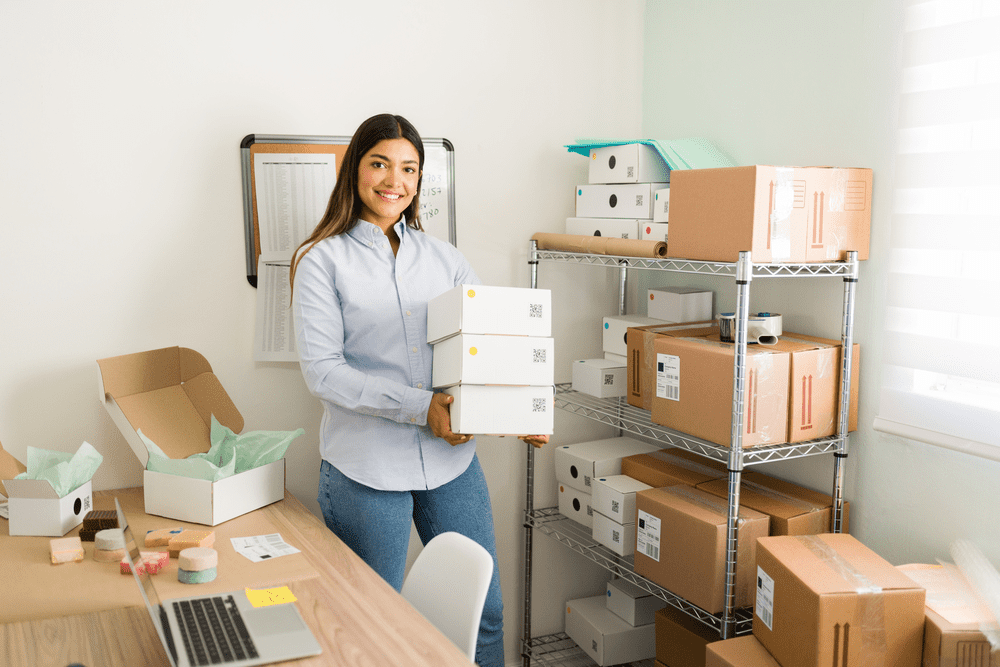 20. Make Money From Your Influence
If you have a large following on a social media platform like TikTok, YouTube, or Instagram, you can make good money and get freebies by sharing your influence. Connect with brands by signing up on influencer platforms like SocialSpark, Aspire.io, Influenster, and Blog Meets Brand, or find companies on your own and pitch them some campaign ideas. Only have a small following? Micro-influencers can make money too! Read this post for tips on making money with a smaller following.
21. Donate Your Plasma for Cash
Are you a healthy individual? Then donate your plasma at BioLife Plasma Services. Your first visit will take approximately two hours for donation screening, medical check, and retrieval time. Upon successful completion, you'll be paid via a pre-paid Mastercard. Donors can donate two times a week, and subsequent visits only take one hour. Call your local chapter for compensation rates.
22. Sell Your Photos Online
Sell your photos online to stock sites like Dreamstime. Upload your pictures and sell your images. You'll receive 25-60% off each sale you make. For more places to sell your photos, check out this MASSIVE list of sites you can sell on.
You can also try selling your photos using the smartphone app, Foap. Download the application to your smartphone and upload your photos. Once your image receives five positive ratings from other Foap users – your photo will be published for sale. You will earn $5 each time someone purchases your photo. Payments are made via PayPal when the user requests a cashout.
23. Submit Practical Tips to Magazines
Do you love to DIY? Are you in the know? Then, share your tips, strategies, and hacks with magazines for money. Cuisine at Home pays $25 for solving common cooking problems. Check out this article on ways to make money from home for more magazine submission sites. You can also search online for "submit a tip" or in the back of physical magazines.
24. Random Things to Sell
If you have old furniture, appliances, toys, home decor, or other random items you'd like to get rid of, try Facebook Marketplace, Craigslist, or VarageSale to sell your wares. While I've used all three platforms, my favorite is my local Facebook Group. I like seeing who's selling or buying the item and that it's local, so I don't have to drive too far to meet up. I've also found that I make the most money selling directly to an individual versus using an online resale or consignment shop.
If you have sports equipment that you're no longer using, you can use one of the above sites, or you can sell it to Play It Again Sports. Just bring in your equipment, and they'll evaluate it on the spot and make you an offer right then and there.
25. Sell Your Recipes
Are you an exceptional cook? Then sell your recipes to magazines, cooking contest websites, or article databases. Magazines will usually pay $25-$500+ if they publish your recipe. You can also sell your recipes on Etsy, a monthly subscription, or pitch food bloggers.
For more ways to make money selling recipes, check out this article.
26. Sell Tickets
Do you have concert or sports tickets that you've won or cannot use? Then sell them on StubHub. List your tickets for free. Once they sell, StubHub collects a 15% fee from the total sale. Payments are made via PayPal or check.
27. Sell Your Wedding Dress
Is your wedding dress collecting dust in the closet? Then, sell it on SellMyWeddingDress.org or StillWhite.com. Listing fees range from $19.95-$29.95. Neither site charges commission fees. List your wedding items, prom dress, wedding dress, or wedding gown to many potential buyers.
28. Sell Plants, Herbs, Fruits, or Vegetables From Your Garden
If you have a green thumb, you can make money selling fresh herbs, plants, and vegetables from your garden. My assistant, Aimee, grows aquatic plants for aquariums and sells them on Craigslist. All she did was place a $5 ad on Craigslist, and she was able to sell $800 in just 30-days! She details her process here.
29. Sell Your Car
If you moved to a big city and you no longer need your vehicle, consider selling it for some quick cash! Smartphone apps and sites like Blinker, CarMax, and CARFAX, make selling your car a snap! But don't stop there; you can also get cash for RVs, boats, motorcycles, and mopeds! If you don't want to get rid of your automobile, you can always use a site like HyreCar to rent your car for cash while you're not using it. According to HyreCar's website, you can earn an average of $1,200 a month just by renting your car when you're not using it.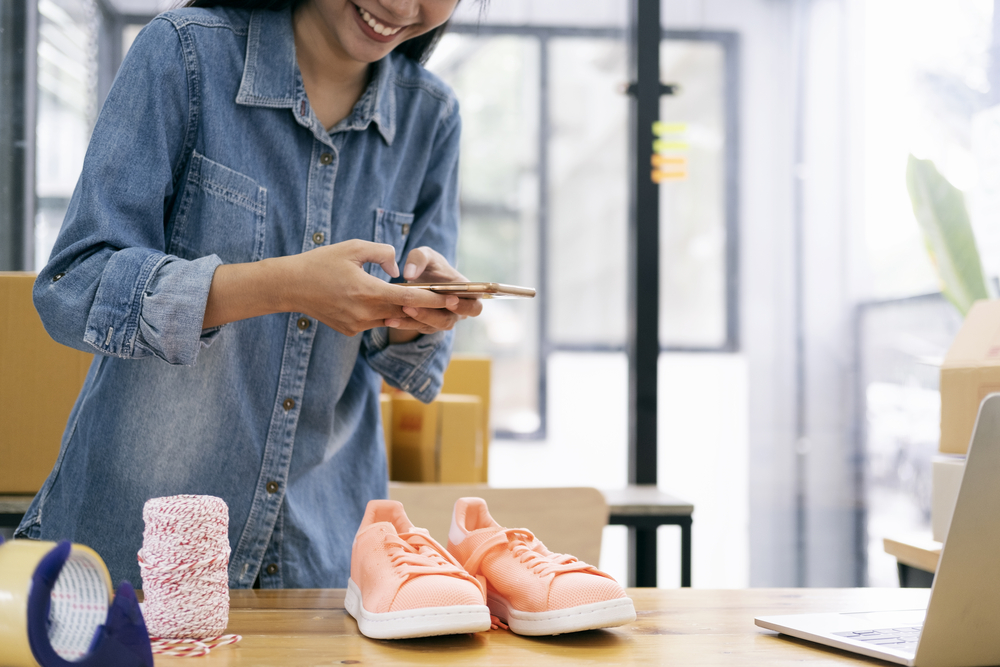 30. Make and Sell Sweets
I have a friend who loves to cook and bake! When the holidays roll around, she makes hot cocoa bombs, candies, and other sweets that she sells on Facebook to her family and friends. She takes a few photos of her baked goods, posts them on Facebook with prices, and lets people know that she is taking orders (she delivers locally and ships out of town). If you have a talent for making delicious baked goods like cakes, cookies, or pies, consider selling them for extra cash.
More of a pet person? Bake homemade dog treats and sell them at farmers' markets or online using a site like Etsy. My friend, Kristin, loves to spoil her pooches and started a whole side hustle around baking and selling gourmet dog treats. If this sounds like it's more your thing, check out her full interview here.
31. Sell Beauty Products 
While I mentioned joining a direct sales company above, you can also make and sell your own beauty products like lip gloss, facial oils, makeup, bath bombs, perfume, and more! There are lots of beauty creators on TikTok who make and sell their own products, and many of them have millions of followers!
With this money-making idea, you can start your own online business using a platform like Shopify, or you can sell directly using TikTok, Instagram, or Facebook. Make a little extra income or a lot; it's all how much effort you put into your business. 
32. Sell Antiques or Vintage Items
People are willing to pay top bucks for antiques (items at least 100 years old) and vintage items (items 40 years old). If you've inherited some old china, silverware, jewelry, or furniture, you may be able to sell them for good money using a site like Etsy, Ruby Lane, or Chairish.
If you enjoy dealing in antiquities, you could turn this into a full-time side hustle by flipping antiques and vintage items from garage sales, estate sales, and flea markets. 
33. Create and Sell Digital Content
If you enjoy creating things online, another product category of things to sell is digital content. With this option, you can sell digital printables, SVG files, UGC, e-books, music, newsletters, podcasts, and more! You can use a free site like Patreon to sell a membership with your digital items, or you can sell items outright on your own online store like Etsy, Thrive Market, or Bandcamp.
Earn Money Selling Things Online and In Person
There are many ways to make money quickly just by selling stuff you have around the house. Sometimes you just need to think outside the box to see all the money-making opportunities right in front of you.
If you have a lot of items that you're ready to purge, you can have a garage sale. While you'll quickly get rid of old items this way, people who attend garage sales tend to be budget shoppers, so you may not make as much money going this route. 
The same goes for pawn shops and consignment stores; you can quickly sell your stuff, but because they need to make a profit, too, your items will garner a much lower price. 
Personally, I like using Craigslist or Facebook Marketplace to sell things, as I'm able to make the most money selling individual items. The downside is you're responsible for taking photos, creating your listing, replying to queries, and meeting people in person, which can be time-consuming. Weigh the pros and cons of each platform to see which one is right for you.
If you have things that you're not ready to part with, you can always rent them out for cash when you're not using them. This post has a huge list of items you can rent and where to list them for passive income!
What things are you selling from home? Have you found something creative to sell? Drop us a note below; we'd love to hear from you!
Did you enjoy this post? Then sign up for our weekly newsletter that contains fresh new job leads, money-making ideas, and more! You can join it here.
Originally published June 11, 2014. Content updated August 2023.

#Sell #Money #Today